from an interview with nashville voyager magazine
We'd love for you to start by introducing yourself
A native Floridian from Tampa Bay, I moved to Nashville after graduating from Florida State in 2007. I moved to Nashville as a lot of others do, hoping to pursue a career in the music industry. In 2008, I landed a job working for Sony ATV and then in 2009 the economy tanked and I was laid off. I spent many years trying to get back into the industry but then started to chase other dreams and began working for Nashville Metro Government. Even though I wasn't in a creative career, I was still living a creative life. I have always been artsy. I became a "maker"
as a child. In middle school, my dad taught me how to use a bandsaw. Afraid I would hurt myself being so young, I would draw directly on the wood and my dad would cut out my designs. I would then sand, paint and put the décor together. My mom's friend had a little shop I would put my designs in. Fast forward to 2016 when my friend Lizzy and I started Sawdust Junkies. Lizzy was the "sawdust" and I was the "junkie." Lizzy was more wood related and I was more refinishing furniture and repurposing junk related, which lead us into sign making where we would hand letter and hand paint signs.
In 2018, Lizzy had some life changes and ended up moving to Missouri. I kept the name and kept trucking. Lizzy became The House of Timber and the rest is history! During quarantine, I fell into macramé. Now I consider myself a maker of a lot of everything. But one thing is constant- I will always incorporate wood into my designs, because wood is where this journey started. Wood will always be my roots. Pun not intended.
Alright, so let's dig a little deeper into the story – has it been an easy path overall and if not, what were the challenges you've had to overcome?
I don't think any road you take will be smooth. There will always be bumps along the way. For me, there's been a lot of adjustments and trying to figure out where to go next. Sometimes you think you have the greatest idea and have the greatest execution, but for some reason it just doesn't take off. I have a lot of items like that. Items that I thought for sure would be huge sellers and they just aren't. I think you have to be true to yourself, your creativity and set yourself apart from your competition. Be different. Be you. And always go for it!
Appreciate you sharing that. What else should we know about what you do?
I think right now I am known for my macramé rainbows, cactuses and other macramé wall hangings. I hand dye my macramé and dip dye the ends of my rainbows with color to be different from the rest. I also photograph my creations in front of murals. I also look for a mural or back drop that goes with what I've made. It's probably my most favorite part of the process. That allows me to show off another artist and give them recognition.
Rainbows have lots of meanings. To me, a rainbow means to overcome. It's a symbol of hope and strength. And even though you may be in the midst of a storm you never saw coming, it's a promise that things will one day be okay again. Maybe not the same, maybe not perfect, or the way you had hoped and planned for- but things will be okay. It's all going to be okay again, eventually.
We all have a different way of looking at and defining success. How do you define success?
I define success by happiness. Of course, success is also defined by the number in your bank account, but if what you are doing doesn't bring happiness what is the point? At the end of the day, what you do day to day should bring you happiness. For me, it is a creative outlet that brings me peace, and also brings in income at the same time. I consider that success.
let's be social!
Email: sawdustjunkies@yahoo.com Website: www.junkieinthetrunkie.com
Instagram: www.instagram.com/sawdustjunkies Facebook: www.facebook.com/sawdustjunkies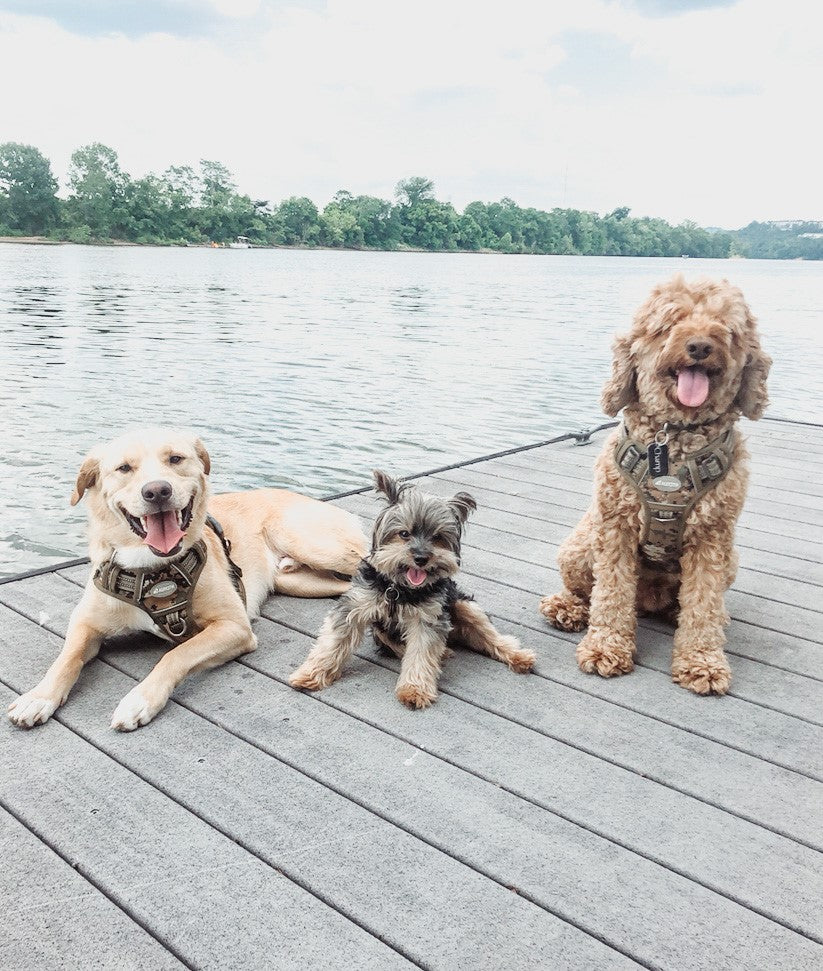 in loving memory of dunkin marlow
12/3/2006-12/30/2021
my little man, you're missed more than words can say.
#sawdustdunkie #dunkiejunkie